Thank you for staying with us at Hobart Hideaway Pods.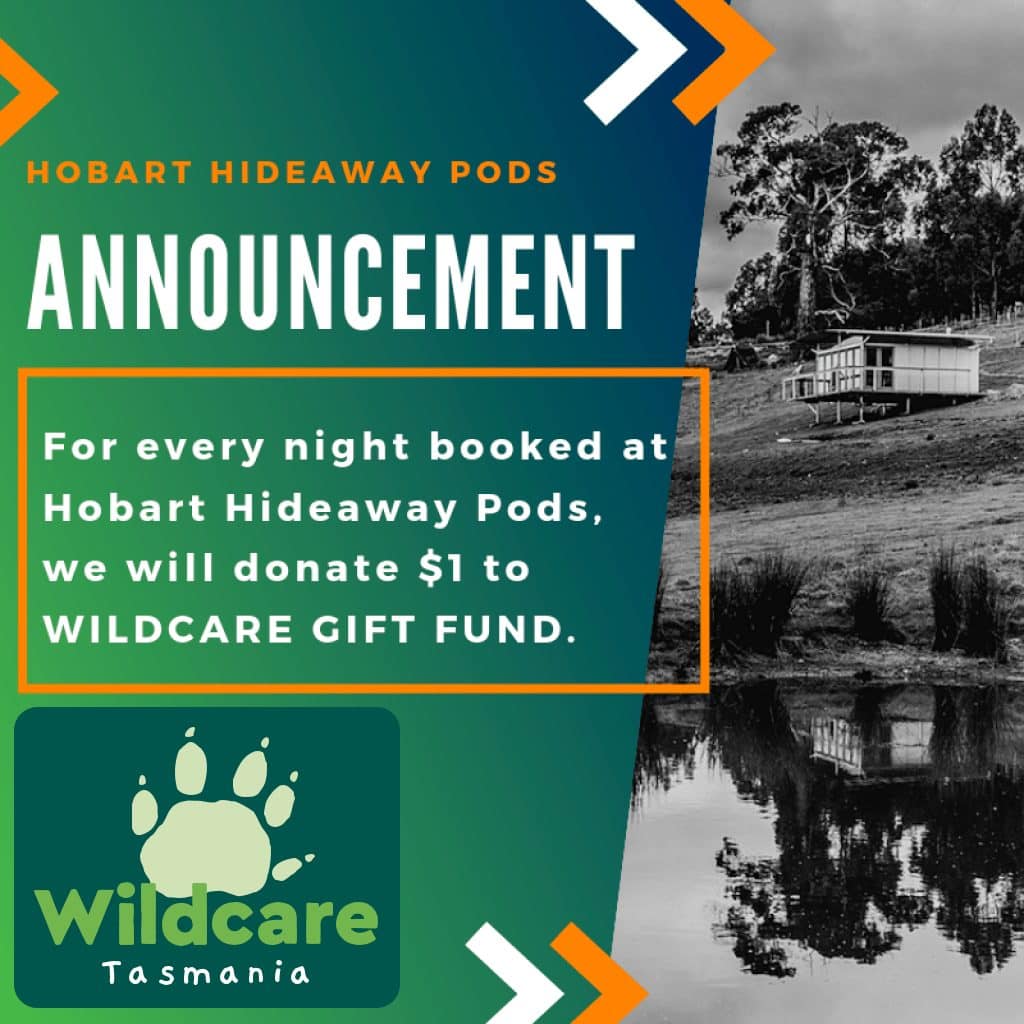 You will be pleased to know that we will donate $1 for every night booked to Wildcare Tasmania, a powerhouse team of volunteers and donors supporting the care and conservation of Tasmania's wild places, wildlife and cultural heritage, including the Tasmanian Devil and the rare and threatened species of orange bellied parrot. Your booking gives back to preserving Tasmania!
You can make additional donations by going to www.wildcaretas.org.au
Or why not become a member?
For only $25 per year you will be:
Supporting Wildcare's not for profit work caring for Tasmania's wild places
Receive a $25 discount on All Annual and Two Year Parks Passes!
pod1
/pɒd/
noun
A small encased space that is cosy inside and protected from the outside. They snuggled together inside their pod.
verb
They went podding around Tasmania.